PMEF awards teacher Venture Grants totaling $93,000
December 11, 2019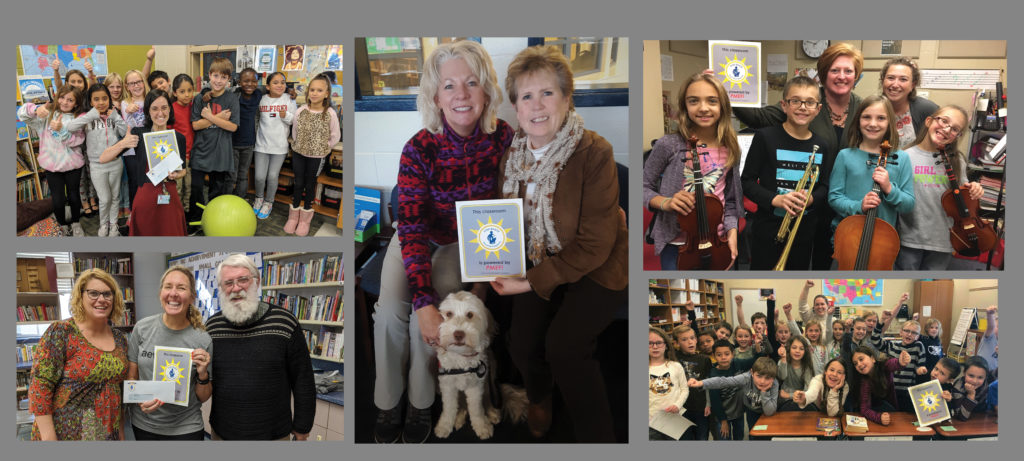 Penn Manor Education Foundation has awarded a record $93,000 in Venture Grants to help teachers enhance learning opportunities for Penn Manor students.
The grants will enable elementary students to create podcasts of immigrant families' personal stories, help support a therapy dog for middle school students and add 3D printing pens, a CNC router and vertical tower gardens to high school classrooms.
The grants also will pay for field trips to Gettysburg National Military Park, Fulton Opera House, the state Capitol and the Museum of the American Revolution, among other destinations.
In all, 65 teachers and principals at all 10 Penn Manor schools received funding for 67 grants to enhance math, science, social studies, physical education, music and art classes, while improving the school environment.
The projects range from $245 to purchase flags representing the 25 countries of origin of Eshleman Elementary students to $3,750 for vertical growing tower gardens for high school agricultural education and family and consumer science classrooms.
Other grants will fund a scholarly student magazine at the high school, multicultural books at several elementary and middle schools, high school diffraction lab materials, musical instruments and software and robotics kits and materials.
This year marks the third year in a row that a Venture Grant has helped bring a therapy dog to a Penn Manor school. Marticville Middle School has added Kiwi, a labradoodle, to its staff, thanks to a $1,000 grant. Over the past two years, grants have funded training for therapy dogs at Hambright Elementary and Manor Middle schools.
"The Venture Grants are such a wonderful opportunity that allows teachers to bring their classroom projects to life," said Emily O'Donnell, a fifth-grade teacher who purchased guided reading books in multiple genres for her students at Central Manor Elementary School with a $500 trant.
"Exposing students to engaging literature will create lifelong readers, and PMEF is directly supporting this important goal in my classroom."
Since 2000, the Education Foundation has awarded more than 850 teacher Venture Grants in excess of $940,000, providing learning opportunities that teachers and schools could not fund on their own.
A full list of grants for 2019-2020 is available here.
"The grant program is made possible through the generous support of our community," said Jan Mindish, PMEF executive director. "A big thank you to our Penn Manor staff members, K-12, who spent their time and energy submitting 76 grant requests."
Mindish said this year's record level of funding was made possible because of contributions of $51,000 from area businesses through the Educational Improvement Tax Credit (EITC) program and $20,000 from individuals through the PMEF Founding Friends program.
In addition to funding teacher grants, the Education Foundation awards more than $70,000 in scholarships to graduating Penn Manor seniors each year and provides more than $15,000 in grants to students and families experiencing financial hardships through its Strong & Healthy Families program.
If you would like to support PMEF, you can donate online at www.PennManorEdFoundation.org or via check addressed to PMEF, P.O. Box 1001, Millersville, PA 17551.
This slideshow requires JavaScript.