Maine Endowment funds student trip to Broadway
April 24, 2019
Forty-two Penn Manor High School students recently visited New York City and saw a Broadway show, thanks to the generosity of a Penn Manor Education Foundation donor.
The students and their chaperones boarded a bus at the high school at 7:30 a.m. March 13 and arrived in New York around 11 a.m.
Half the group met with Joshua Franklin, one of the actors from the Broadway musical The Prom, for a question-and-answer session. The others met with Scott Westervelt, a costumer from Hamilton, to learn firsthand about working on Broadway.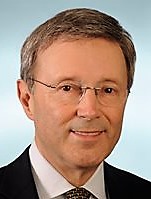 Both of them explained their jobs and their previous experiences in theater and responded to a variety of questions from students.
The students and chaperones then attended The Prom, a comedy musical about four faded Broadway stars who intervene when controversy engulfs the prom in a small-town Indiana town.
The trip was funded by PMEF's Douglas Maine Endowment for the Arts, established several years ago by Maine, a 1966 graduate of Penn Manor.
The endowment funds performing arts experiences that many students would not be able to afford on their own. Maine established the endowment to expose Penn Manor students to arts opportunities outside of Lancaster County.
Many thanks to Mr. Maine for helping to provide this experience for our students!