Annual Dinner raises more than $15,000 in support of PMEF programs
September 18, 2018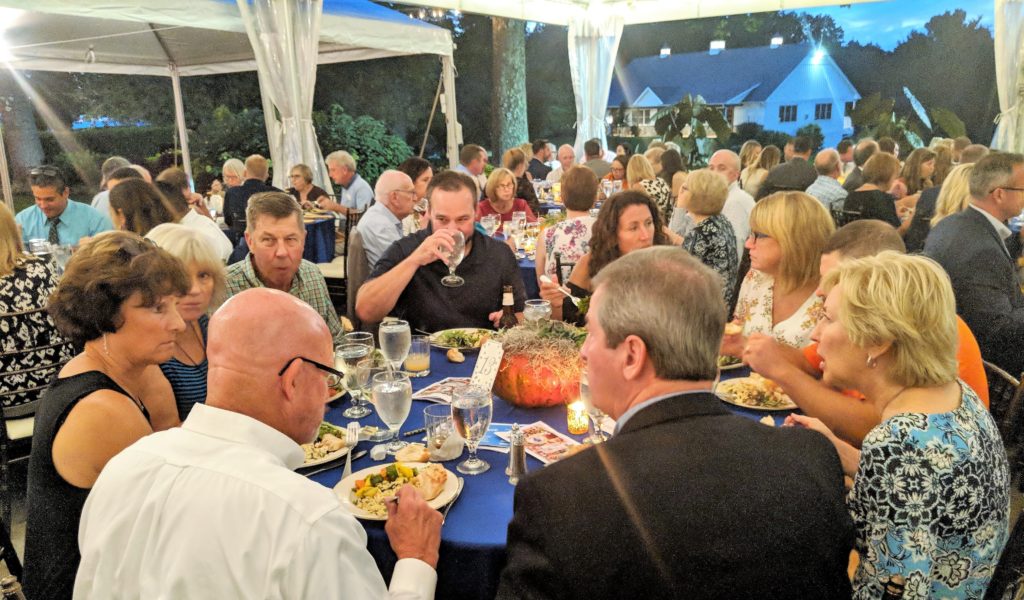 Many thanks to the nearly 200 guests who attended the Education Foundation's Annual Dinner on a beautiful evening Sept. 16 at Drumore Estate.
The event included music by Penn Manor teachers, live and silent auctions, a cash raffle of $3,000 dinner and dancing to music by by Ghost Light Radio Show.
Before and after dinner, guests could stroll the beautiful grounds of the estate and enjoy the breathtaking views.
Many thanks to our major event sponsors — PeoplesBank, Good Spirits and BN Excavacting — and a special thanks to our highly entertaining master of ceremonies, Tom Baldrige, president of the Lancaster Chamber and a proud Penn Manor parent.
PMEF also received in-kind donations from Bill & Karyn Regitz, Metzler Tree Farm, Kenzi's Creations and Special Occasions & Queen Street Linens.
The dinner, which celebrated our 21st year, raised more than $15,000. We couldn't have done it without the generous support of our guests, sponsors and gift donors.
Can't wait until next year's event!
This slideshow requires JavaScript.